15 Jan 2018 - 10:00am
24 Jan 2018 (All day)
Do you live in South East NSW? Are you interested in accessing some of the best leadership thinking and practice available, acquiring practical leadership tools and skills? Would you like to develop deep understanding and knowledge about leading change in your community? Are you looking for strong networks with like-minded people and an opportunity to work on a project that you are passionate about? Would you like to link your ideas with support and inspiration from others?
Apply now to be a part of this incredible program!
25 Jan 2018 - 9:00am
Looking for adventure these school holidays? Delve into the wild world of wetlands!
Celebrate World Wetland Day with eco-exciting activities at Marrambidya Wetland, including:
Finding frogs and their habitats.
Where: Marrambidya Wetland, Narrung Street, Wagga Wagga
When: Thursday 25th January 2018, 9am – 11am
FREE EVENT! For more information contact Sam Parsell on 1300 292 442
» read more
31 Jan 2018 - 11:00pm
The long-term productivity and profitability of the grassfed beef industry is reliant on the industry being represented by producers with strong corporate governance and leadership skills.
To support this, the Cattle Council of Australia, in conjunction with Meat and Livestock Australia, are providing the opportunity for grassfed beef producers to develop their skills in corporate governance. The course will be run by the Australian Institute of Company Directors (AICD) in Canberra, from 16-20 April 2018.
Training Rural Australians In Leadership (TRAIL) is an eight day cross-sector leadership program set in Canberra and region, for Australia's future emerging rural leaders. It is run by the Australian Rural Leadership Foundation.
Participants will undertake a challenge based program to develop key leadership skills, including:
ability to have successful conversations
understanding of advocacy, influence and political processes
partnerships and collaborative relationships.
The National Rural Women's Coalition (NRWC) are running a short survey asking questions on a range of topics. All questions are optional and no personally identifying information will be collected or asked of you. All responses will remain confidential and will be collated to help inform Government policy that affects rural, remote and regional women. 
The survey will take between 15 and 20 minutes of your time, and can be accessed
here
.
The Community Led process enables Aboriginal and Torres Strait Islander people, communities and service providers to, at any time, apply for IAS grant funding for projects that address an emerging need or opportunity. This new way of doing business will enable the Department of Prime Minister & Cabinet to respond to the priorities identified by Aboriginal and Torres Strait Islander people and communities. 
Community Led Grants provide an opportunity for Aboriginal and Torres Strait Islander people to devise strategies that will support their community and the people living in it. 
This project aims to secure habitat connectivity through the protection and enhancement of paddock trees in the Kyeamba and Tarcutta Valleys.
We aim to provide support and education to landholders to help identify key sites for paddock tree protection or restoration. We will provide financial assistance to landholders to implement these works, including fencing and planting costs.
The project is being run through a partnership between Murrumbidgee Landcare Inc, Kyeamba Valley Landcare Group and Tarcutta Valley Landcare Group, with funding from the NSW Environmental Trust.
The 2017/18 Community Landcare Pop-up Grants are now open! This program aims to support Landcare and community groups in the Riverina Local Land Services area to promote community-driven natural resource management. 
Preference will be given to projects that:
Promote membership and attract volunteers to Landcare/NRM community groups
Improve the capacity and skills of members of the Landcare/NRM community to manage the natural environment.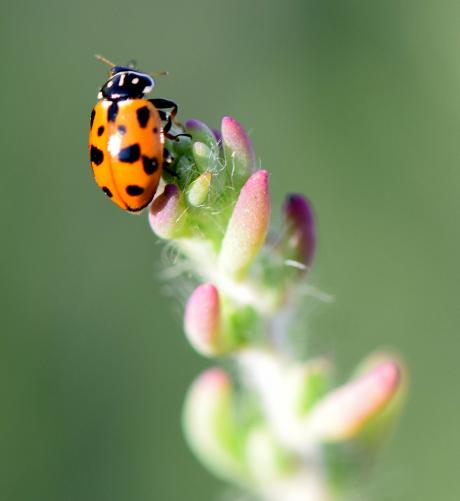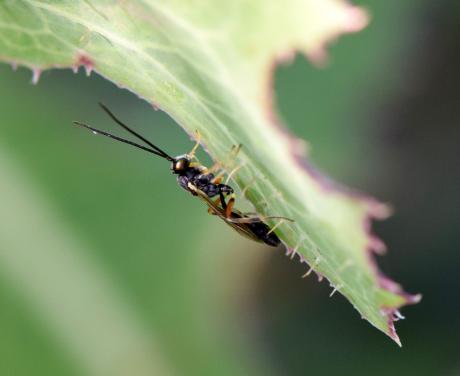 The first picture (left) is of a Jewel Beetle (Family: Buprestidae) on an Austral Hollyhock Lavatera plebela flower.But this group of beetle have large eyes, are usually colourful, sometimes metallic and most larvae of this family are wood borers.
The next photo (centre) is of the Two spotted Lady bird, Adalia bipuncata (Family: Coccinellidae). This lady bird was introduced from Europe to control exotic aphids. The form can vary a bit. Some are primarily black with red spots, others mainly red with black spots like this one. The number of spots can also vary.